Profile Report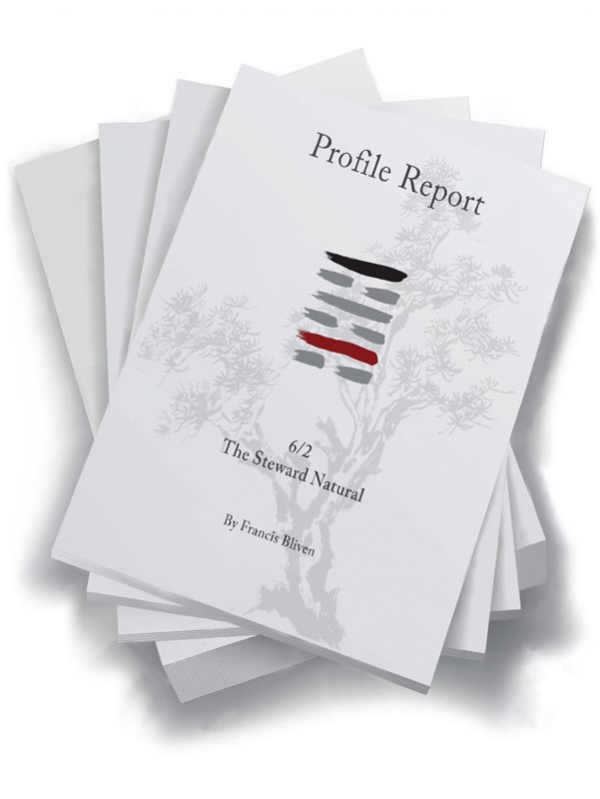 $19.95
PDF
Full Color
14-16 Pages
by Francis Bliven
The Profile Report is a journey into your unconscious, designed to help you balance the unconscious and conscious parts of you. It uses images and metaphors to engage your imagination and helps you connect to your unconscious aspects.
"I feel that my Profile Report described my personality quite well and also my pitfalls. I felt as though I got a mini therapy session."
~ Customer Elizabeth Ottenheimer
"Thank you so much for the report. I honestly didn't expect to get my money's worth. I was expecting mere information, and no poetic value whatsoever. I really really resonate with the tree analogy, and particularly with the stream for the Second Line. It reminded me of song I would always ask my dad to sing to me at night, 'give said the little stream.'"
~ Customer Alec Tucker
This is a 14-16 page illustrated report. Upon purchase, your report will be viewable online and emailed to you as a high quality printable PDF. When you create your account during checkout, your reports will be saved and you will get any updates we make to them in the future. Buy the Profile Report now to start your journey.
back
Get report for a saved chart
Get report for a new chart
back