Bodygraph Report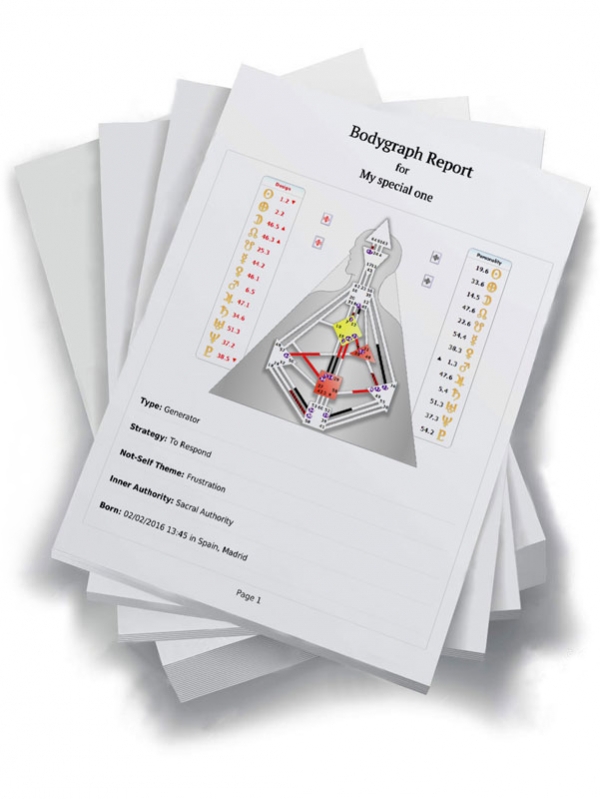 $12.95
PDF
Full Color
8-10 Pages
by Francis Bliven
From the heart of Human Design. The BodyGraph report was designed to help you understand the powerful underlying dynamics present in all interactions. It is unique to you, customized from precise combinations of your open and colored in Centers combined with your Type. The report contains detailed descriptions of these core elements and how they fluctuate under specific conditions and circumstances. It explains how your Strategy and Authority interact with your Centers, helping bring them into alignment.
"I am grateful to have been exposed to such a deeply resonating, insightful perspective. I've already introduced two friends to Human Design America!"
~ Customer Lotus Lee
This is a 8-10 page illustrated report. It will be instantly generated as you add it to your cart. Upon purchase, your report will be viewable online and emailed to you as a PDF. When you create your account during checkout, your reports will be saved and you will get any updates we make to them in the future. Buy the BodyGraph Report now to start your journey.
back
Get report for a saved chart
Get report for a new chart
back