PTL2.1 - Professional Training Level 2 - 1st Semester (Connections)
With Jakub Stritezsky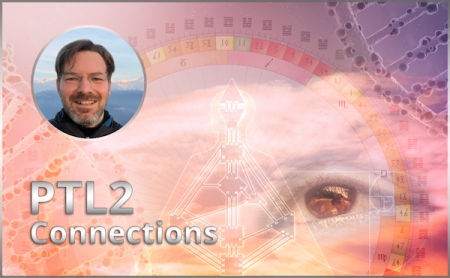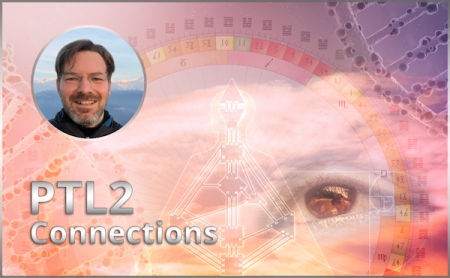 September 30th - December 9th, 2019 
Mondays (10 classes)
This 10 week professional training course covers the core elements of relationship analysis for you in your Professional Analyst Training. It provides you with an understanding of how the energy connects between the auras of 2 people, and creates the possibility for clarity and alignment in our relating with each other. The Connections Course will give you the skills you need for recognizing the similarities and differences between people, to see how the energy dances between us - and open up to more authentic ways of communicating. This course also includes valuable guidance on how to build a thriving professional practice. You will explore your own relationship history to develop your work from the depths of your own experience. You will learn how to analyze composite charts, prioritize crucial information and deliver well-organized and helpful presentations.


Relationship is always far more than we thought it was. We each can learn how to trade our conditioning for authentic communication in our relationships. People tend to ask for Relationship Analysis at a pivotal time in their awakening process. Often, 'waking up' comes in times of crisis, and thus, crisis becomes an extraordinary opportunity for growth and development. Most people do not enter into relationships perfectly and in asking for a Connection Analysis, they are attempting to move their relationships toward more clarity and communication. They can receive valuable assistance through Human Design Connection Chart Analysis, as well as on-going consultations with their Analyst. This course is the gateway to a heart-full, satisfying and transformational professional work. People will understand how much information you have that can help them. It will be your job to deliver clear information and support people to use it to transform their relationships. 
Students will learn how to present concise single readings, as well as how to create a step by step program to form a series of sessions. Jakub will provide clear structure to deliver simple, direct and elegant relationship readings. He will also demonstrate examples of how to build programs that will extend over a number of sessions. Students will receive concise presentations of the teachings and have the chance to observe demonstrations of important reading skills. Everyone will have the opportunity to practice the reading techniques in class in order to learn from each other. Jakub will also share his observations of your work and give clear instructions for further development. Finally, students will also develop their own presentations to explore their own unique methods. This course is an inspiring and transformative experience, both for professional development and personal breakthroughs. 

This course leads to certification to do relationship readings, once students pass the exam to become a Human Design Analyst.This course is open to the full participation of Professional Training students who are qualified to progress to this level of training. If you have already taken this course, you qualify for special auditing pricing. For more information and to check whether you are eligible to take this course, please email This email address is being protected from spambots. You need JavaScript enabled to view it..
---
CLASS TIME & CLASSROOM
Mondays at 8 am PST / 11 am EST / 3 pm GMT / 5 pm European. Class length is 2 hrs max.
Classes take place in the interactive on-line classroom platform ZOOM.


ABOUT THE TEACHER
Jakub is an experienced Human Design professional and teacher. For the past five years, he has been leading live Human Design courses & workshops and has guided 2 groups of students through the entire PTL curriculum already. He has also been organizing live workshops with Genoa Bliven and assisted him on all levels of the Human Design general and professional training. You can read more about Jakub here.


YOUR INVESTMENT
Early bird price: $700 (until September 20th)
Regular price: $750 
Auditing fee: $297 / $427 - for students who have already taken PTL2.1 before with HDA / with another teacher
For payment plans or more information, please contact Jakub at This email address is being protected from spambots. You need JavaScript enabled to view it..
September 30th - December 9th
Class Time: 8 am PST / 11 am PST